We were leaving for a 4 days Uyuni Salt Flats tour. The incredible experience was not just about the Salt Flats. We were about to encounter endless rocky deserts, hundred of flamingos, coloured lagoons, geysers steaming sulphur, herds of llamas, snow-capped volcanoes, natural hot springs, giant cacti, a train cemetery and so much more...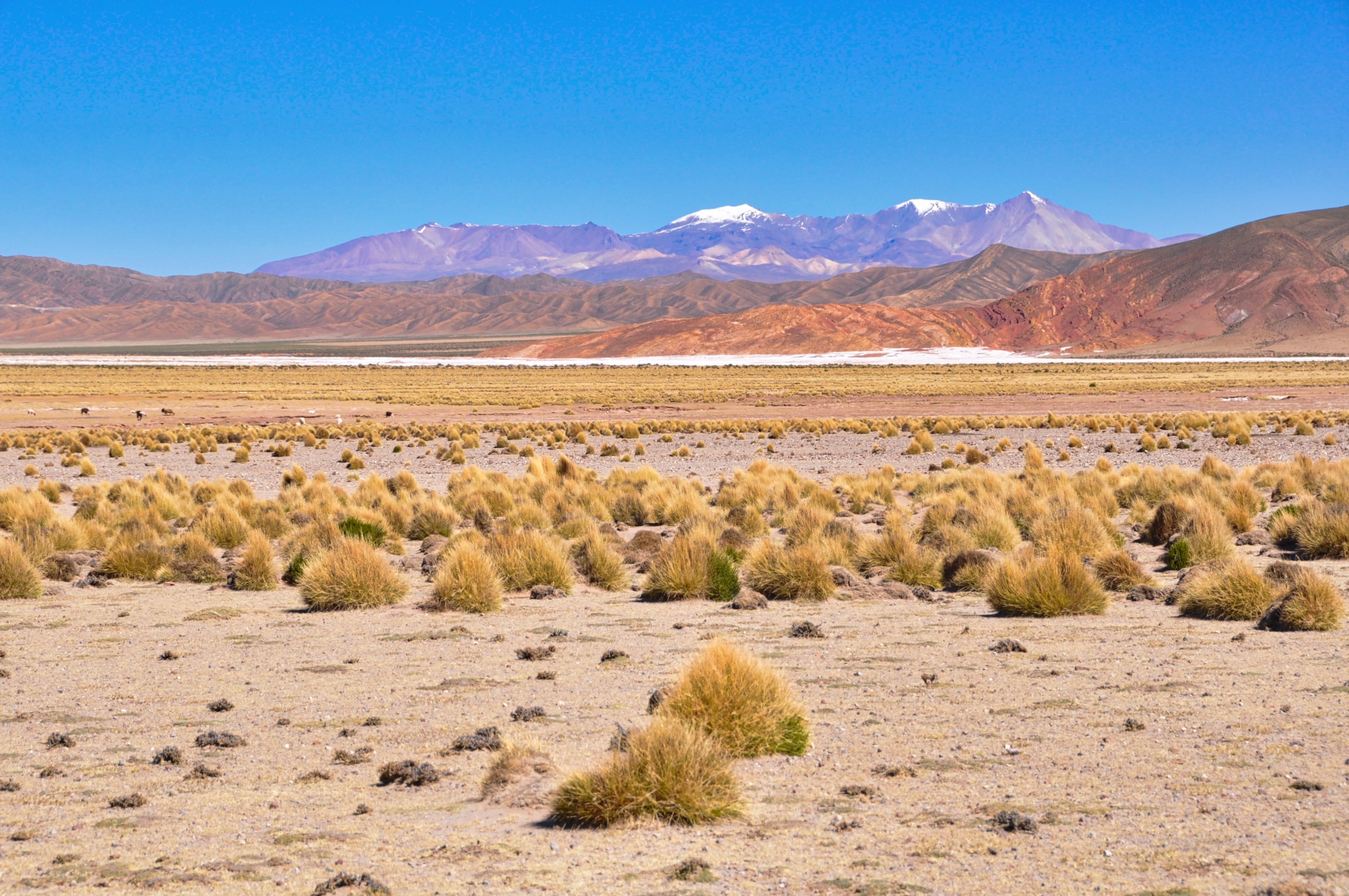 Our first day of the Uyuni Salt Flats tour from Tupiza started off early. We met 2 other fellow travellers, Pascal and Corine from France, as well as our driver and cook, Milton and Cecilia. After leaving Tupiza around 9.30 AM, we found ourselves quickly into the vast desert. Within a few minutes, we stumbled upon the gorgeous rock formations.
"This is the Quebrada de Palala," said our driver, Milton.
At an altitude of 4200 meters, the huge thins walls of eroded earth and rock were splendid. The reddish geological structures were even more impressive against the backdrop of multi-coloured mineral deposits and the occasional saguaro cacti.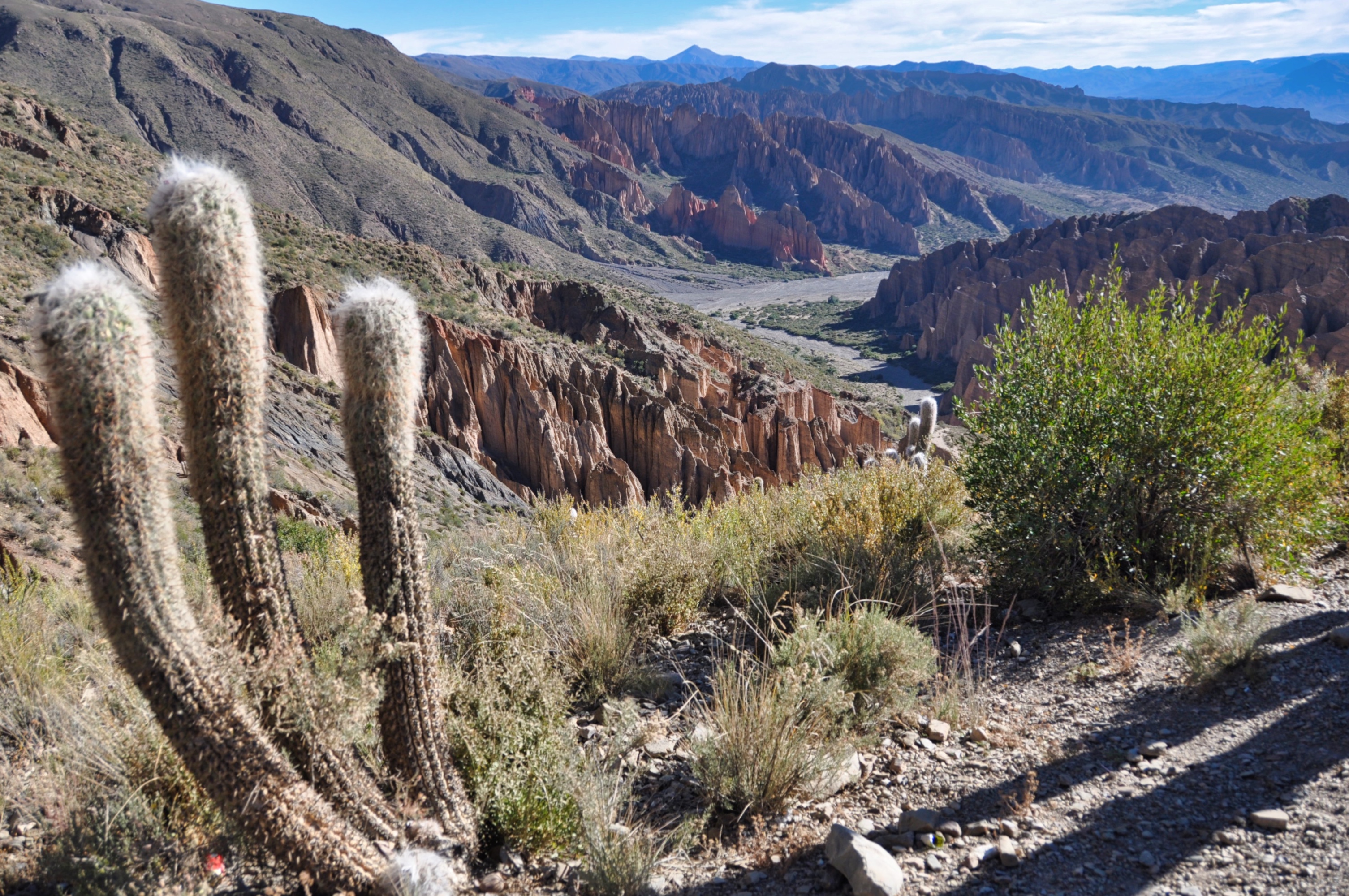 Quebrada de Palala
The scenery was stunning the entire morning. We were continually in awe as the scenes kept changing from open fields filled with llamas, to valleys backdropped by snow-capped volcanoes, to moon-like landscapes. We were even lucky enough to spot an Andean fox. For lunch, we stopped in Cerillos, a small hamlet of a dozen of mud-brick houses. The postcard-pretty village was so quiet - a reminiscent of the declining mining industry.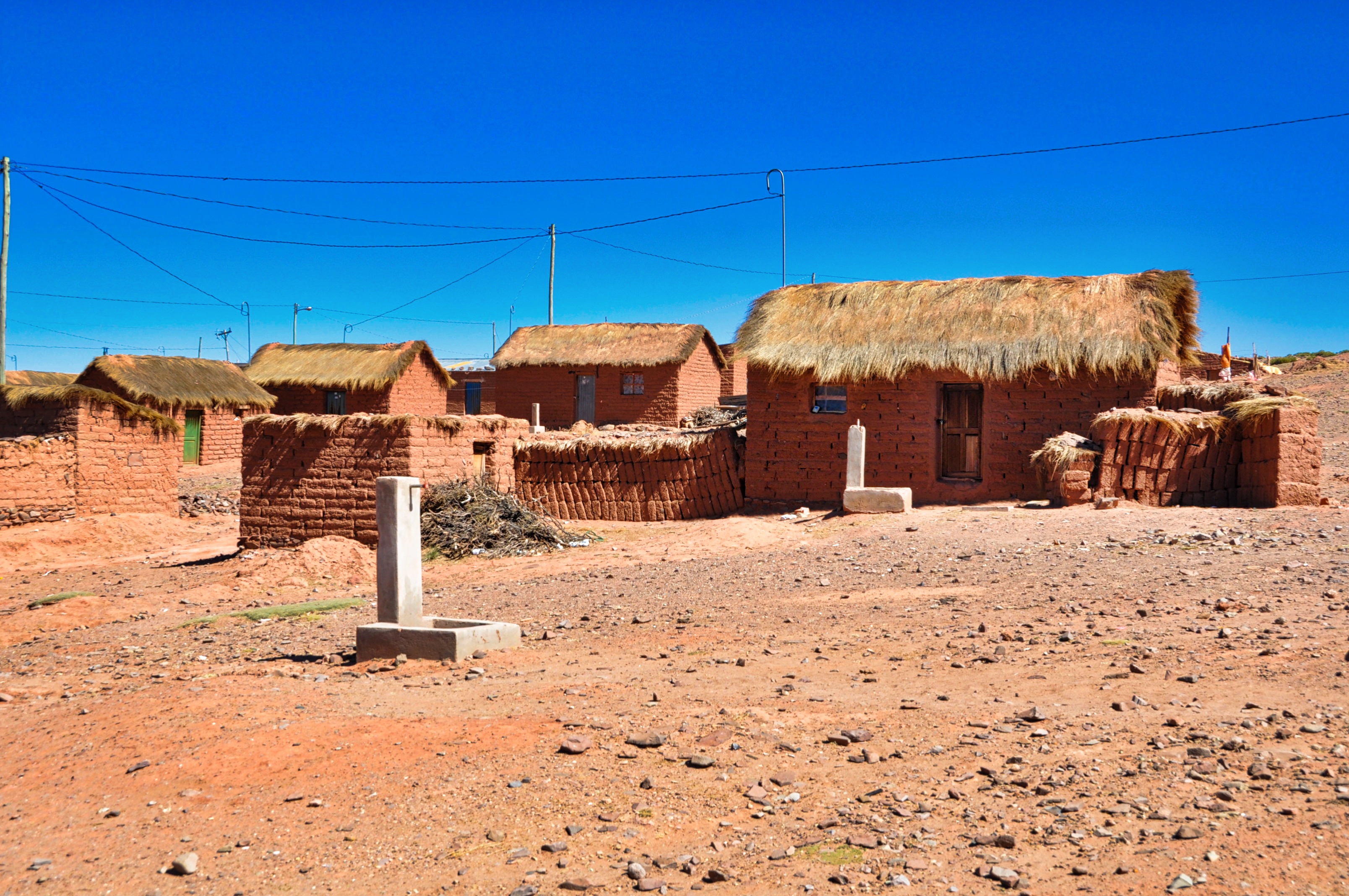 Pueblo Cerrillos
We continue our trip to Polulos, another small mining village. Afterwards to Rio San Pablo, until we get to Pueblo Fantasma. The ghost town remained untouched for a hundred years. The old mining village was plundered by the Spanish and then savaged by leprosy. Today only ruins remain of the once active small town.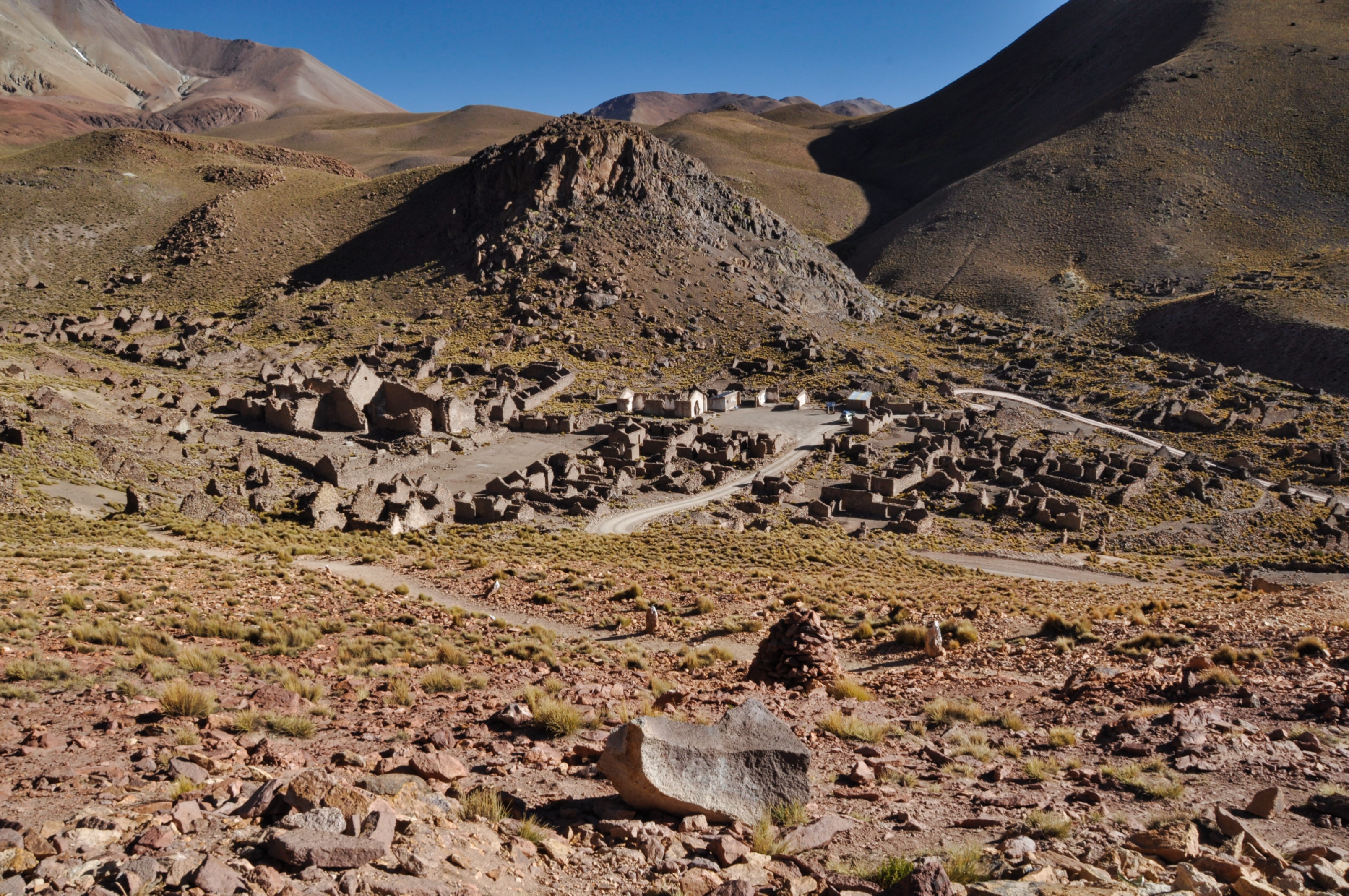 Pueblo Fantasma - Ghost town
After the ghost town, the elevation gain continued gradually. At the lake called Laguna Morejon, a sign settled we were at 4855m above sea level. We were not experiencing altitude sickness. Not yet...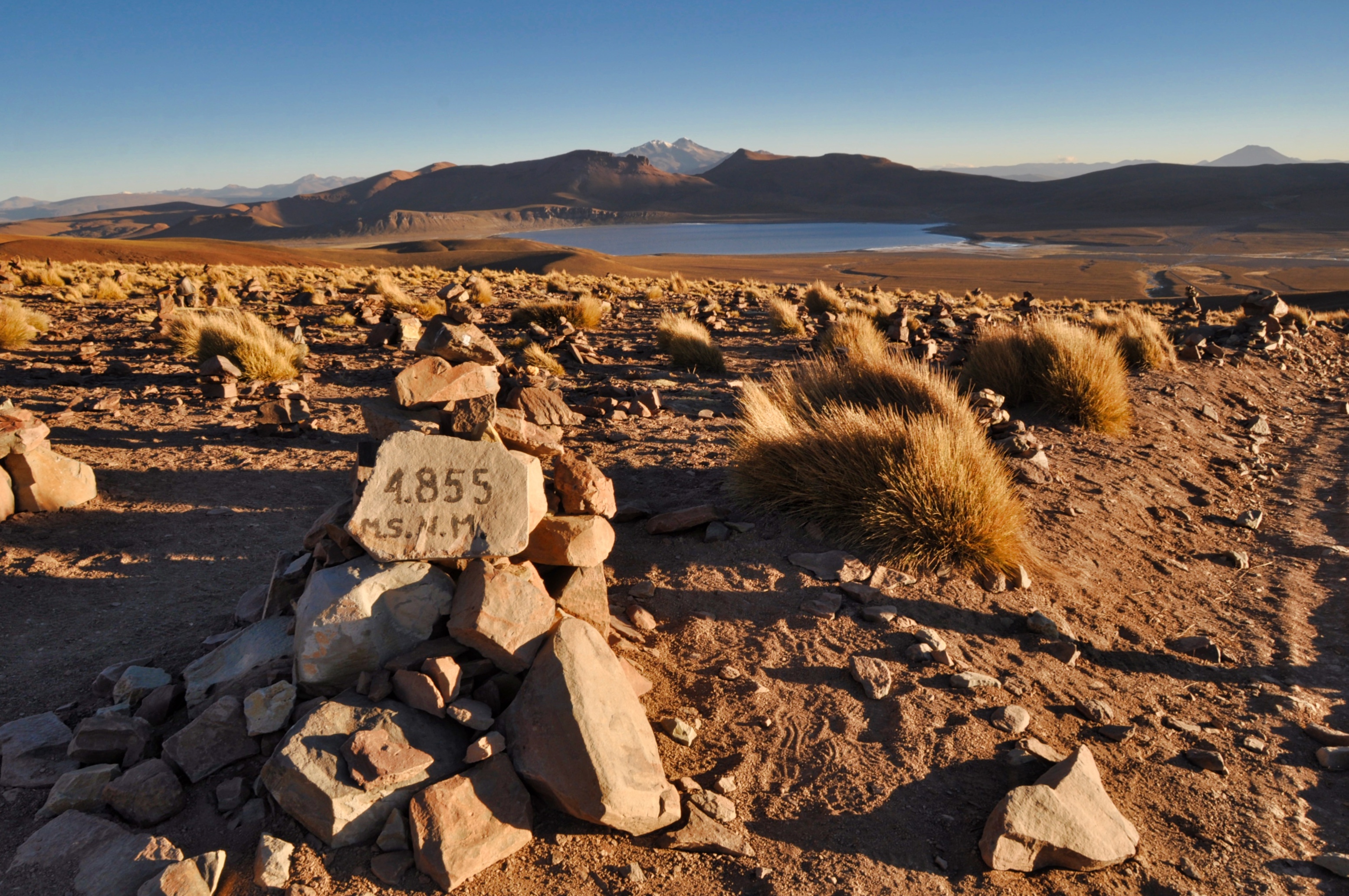 Laguna Morejon
We were sleeping in the small village of Quetena Chico. We arrived quite late having taken so many pictures along the way. The mud-brick houses would be our accommodation for the night. But before we ate a delicious meal cooked by our chef, Cecilia. Before going to bed, and even if we were shivering, we stared at amazing stars for a few minutes. The spectate was stunning. No better way to end up the first amazing day of our Uyuni Salt Flats tour from Tupiza, Bolivia.
Quetena Chico
Which company did we pick for our 4 days Uyuni Salt Flat tour ?
There are more than 20 companies in Tupiza which offered Salt Flats tours. They all had the same route, same Jeeps, accommodations, and similar prices. Natural Adventure and Alexandro Adventure came highly ranked on TripAdvisor. Natural Adventure was slightly different as they gave more control over the itinerary for the third day.
We ended up booking with Natural Adventure and they did an amazing job. They couldn't be faulted on their service.
The Spanish-speaking driver, certified mechanic and guide, Milton, was very friendly and patient with our minimal Spanish. He loves being a guide. He was a careful and excellent driver, taking good care of its car all the time. The poor man woke up every night to start up its engine.
The bubbly cook, Cecilia, all dress up with traditional Bolivian clothing, made sure we were never hungry, even for the vegetarians.
We paid USD 200 each including all the meals, water, soft drink, few snacks, petrol and accommodation for 4 days and 3 nights.
Have you been to the Bolivian Salar? Did you start from Tupiza or Uyuni? Which company did you book with? Leave us your comments below. We would love to hear from you.